Vinyasa Flow ♫ –  Utilizing Sun Salutations, strength building, and connected movements, Vinyasa Yoga will build confidence and help you stay present and centered. Flowing around the obstacles that come your way, this energetic practice will empower you with the strength to face anything.
Yoga Foundations: Back to Basics – If you're just getting started on your yoga journey, haven't practiced for a while, or find yourself wanting to focus on the foundations of your practice, this yoga class is for you. Back to Basics begins to introduce fundamental postures and teaches you how to use the breath to transition between poses. Expect to feel stronger, more flexible, and have an increased awareness, both on and off your yoga mat.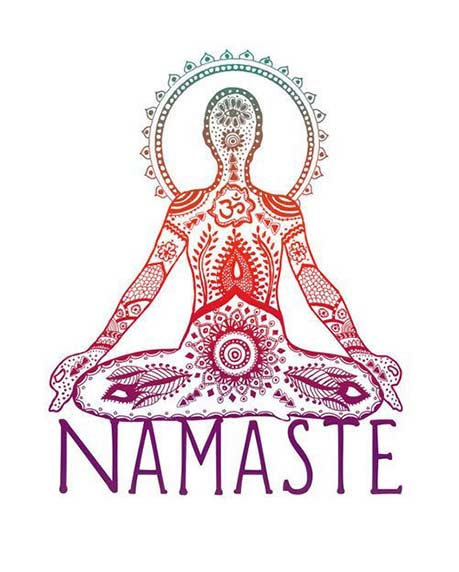 Deep Stretch Flow  ♫ – A soothing combination of stretch  & sweat, yoga class begins with a heat building flow followed by long deep stretching.  
Let Go and Flow ♫ – Set to candlelight and soothing tunes, tune out of your day and into your breath.  Relaxing and energizing at the same time, this Vinyasa Flow class will leave you feeling strong, centered, and peaceful.  Featuring Steve Marsiano on Guitar every Monday at 7:30pm!
Candlelight Flow ♫✰★✵ – Set to candlelight and peaceful tunes, this gentle flow class will leave you feeling warm, cozy, and ready for bed. Sweet dreams.
Flow Like a Warrior  웃 ♫ – No magic potions, no fairy dust. No one to do it for you, just me. I will push you and show you how to put one determined foot in front of the other. I am called your inner warrior. Dig deep down and find me.
Private Bodywork  – Personalize your practice with private bodywork. Includes deep tissue massage, assisted stretching & personalized injury rehab assessment. Email us to learn more.  
Rise and Shine Yoga 
♫ – Rise and shine yoga is a joyful flow class that will stretch and strengthen the whole body. Start your morning by saluting the sun!
Power Flow ♫ –  Experience the perfect blend of sweaty and serenity.  Build strength and find your center at the same time.    
Restorative Yoga ♫
 – Deeply relax and release tension residing in the mind and body with this replenishing and nourishing experience. You will hold passive poses for longer periods of time with the support of bolsters, blankets, blocks and straps. The perfect way to set yourself up for a rejuvenating night's sleep, easing the mind, body, and spirit.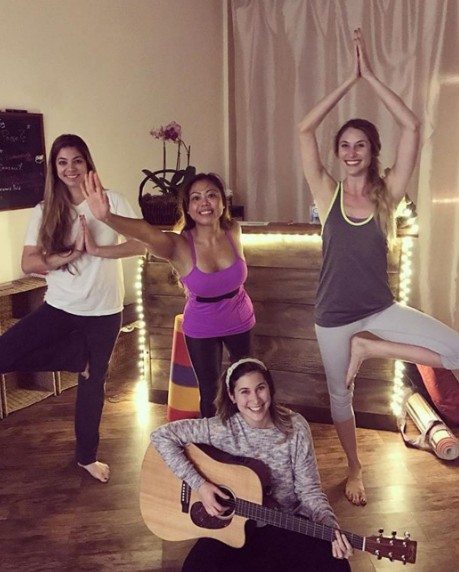 Breathwork & Sound ॐ ♫ – Breathwork caught me by surprise… Within minutes my body was pulsing with vibrations and I was vaulted into a new state of awareness. Long-buried sorrows and emotional wounds surfaced and gently melted away as I tapped into pure joy, love, and inner peace.  I had stumbled upon an ancient yogic breathing technique that was better than drugs, and I was addicted. Come see for yourself.
Candlelight "Deep Stretch" Yin ♫ – Yin Yoga emphasizes a deep stretching of the muscle tissues with the help of blocks, bolsters and straps.  This lovely stretching allows your joints to decrompress, open, and exhale a sign of relief.   
Kids Yoga – Fun and engaging, childrens yoga will provide your child with new tools to help them relax, reduce stress, concentrate, and deal with big emotions. 
Mindful Yoga – A Hatha Yoga class infused with insight meditation techniques. Expanding our awareness from the breath, to bodily sensations, and mental processes, we gain personal insight and begin to release habitual unwholesome reactions to all the stimuli in our daily lives.
Kitty Yoga – Yoga with adorable cats & kittens.  Coming soon!