Yin yoga & Restorative Yoga Classes in Santa Monica, Brentwood, & West Los Angeles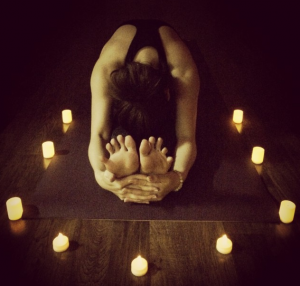 Laughing Frog Yoga offers Yin Yoga and Restorative Yoga classes at our beautiful westside studio, is conveniently located to serve  Brentwood, Santa Monica, and West Los Angeles. Restorative Yoga & Yin Yoga Classes are offered multiple times weekly.
Book Your Next Class: Visit our Schedule Page to view class times.
Yin Yoga: Yin Yoga emphasizes a deep stretching of the muscle tissues with the help of blocks, bolsters and straps.  This lovely stretching allows your joints to decrompress, open, and exhale a sign of relief.   Featuring yummy massage every Friday Night!
Restorative Yoga: Deeply relax and release tension residing in the mind and body with this replenishing and nourishing experience. You will hold passive poses for longer periods of time with the support of bolsters, blankets, blocks and straps. The perfect way to set yourself up for a rejuvenating night's sleep, easing the mind, body, and spirit.